Amazon Snowball
Move petabyte-scale data sets
Amazon Snowball, a part of the Amazon Snow Family, is an edge computing, data migration, and edge storage device that comes in two options. Snowball Edge Storage Optimized devices provide both block storage and Amazon S3-compatible object storage, and 40 vCPUs. They are well suited for local storage and large scale-data transfer. You can use these devices for local data collection and processing, and storage in environments with intermittent connectivity (like manufacturing, industrial, and transportation) or in extremely remote locations (like military or maritime operations) before shipping them back to Amazon Web Services. These devices may also be rack mounted and clustered together to build larger temporary installations.

Snowball supports specific Amazon EC2 instance types, so you can develop and test in the Amazon Web Services Cloud, then deploy applications on devices in remote locations to collect, pre-process, and ship the data to Amazon Web Services. Common use cases include data migration, data transport, image collation, IoT sensor stream capture, and machine learning.

Benefits
Easy data movement
Snowball moves terabytes of data in about a week. You can use it to move things like databases, backups, archives, healthcare records, analytics datasets, IoT sensor data and media content, especially when network conditions prevent realistic timelines for transferring large amounts of data both into and out of Amazon Web Services.

Simple to use
Jobs are created in the Amazon Snow Family Console. Once a job is created, Amazon Web Services automatically ships a pre-provisioned Snowball Edge device to your location. When you receive the device, simply attach it to your local network and connect your applications. Once the device is ready to be returned, the E Ink shipping label automatically updates, and your freight carrier transports it to the correct Amazon Web Services facility where the upload begins. Job status can be tracked via Amazon SNS-generated email messages or directly in the Amazon Snow Family Console.

Process & analyze data locally
Run Amazon EC2 AMIs and deploy Amazon Lambda code on Snowball Edge devices to run local processing or analysis with machine learning or other applications. You can run applications directly on the device as a consistent Amazon Web Services environment without network connectivity. This capability helps you develop your machine learning and analysis tools and test them in the cloud, but operate them in locations with limited or non-existent network connections before shipping the data back to Amazon Web Services.

Stand-alone storage
Snowball Edge devices can provide local storage to existing on-premises applications through a file sharing protocol (NFS) or object storage interface (the Amazon S3 API). Additionally, you can use on-board block storage volumes for applications running on Amazon EC2 instances on the Snowball. You can also cluster Snowball Edge devices together into a single, larger storage tier with increased durability. If a Snowball Edge device needs to be replaced, it can be removed from the cluster and replaced with a new device.

Secure
Snowball Edge devices use tamper-evident enclosures, 256-bit encryption, and industry-standard Trusted Platform Modules (TPM) designed to ensure both security and full chain-of-custody for your data. Encryption keys are managed with the Amazon Key Management Service and they are never stored on the device.

Scalable
Snowball can transport multiple terabytes of data and multiple devices can be used in parallel or clustered together to transfer petabytes of data into or out of Amazon Web Services. Snowball is currently available in select regions and your location will be verified once you create a job in the Amazon Snow Console.

How it works?
In the Amazon Snow Family console, select your preferred device, either Snowball Edge Compute Optimized or Snowball Edge Storage Optimized. Create a job with an Amazon S3 bucket, select Amazon Simple Notification Service (Amazon SNS) for tracking, and configure options like Amazon EC2 AMIs and S3 bucket. Amazon Web Services prepares and ships the device to you, and you receive it in approximately 4-6 days. Once the device arrives, power it up and use Amazon Web Services OpsHub or Snowball CLI to unlock it. Connect to your LAN. Use Amazon Web Services OpsHub to manage the device, transfer data, or launch EC2 instances. When done, shut down and return the device to Amazon Web Services. The shipping label automatically appears on the E-Ink screen. When the device arrives at the Amazon Web Services Region, any data stored in your on-board bucket(s) is moved to your S3 bucket and verified in about the same time it took you to load the device. All data is then securely erased from the device, and it is sanitized of any customer information.
Workflows
Snowball Edge Computing
Usage Scenario
Edge computing applications, to collect data, process the data to gain immediate insight, and then transfer the data to Amazon Web Services. Transfer data that is continuously generated by sensors or machines online to Amazon Web Services from hospitals, factory floors, or at other edge locations.

Customer Examples
Customers in healthcare are using Snowball to transfer data offline to the Amazon Web Services Cloud. Snowball provides a secure path for customers to migrate their HIPAA compliant data to the cloud where they can centrally manage the configuration and operation of Snowball devices deployed across worldwide customers and organizations.

Snowball Data Transfer
Usage Scenario
Expedited bulk transfer of data to or from Amazon S3. Snowball helps transfer data in situations where you have connectivity limitations, bandwidth constraints, high network connection costs, legacy environment challenges, and when data is collected in remote locations. Snowball can transport multiple terabytes of data and multiple devices can be used in parallel or clustered together to transfer petabytes of data into or out of Amazon Web Services.

Customer Examples
Public sector, defense, intelligence, and law enforcement customers are using Snowball for tactical edge scenarios at land, air, and sea to migrate data to Amazon Web Services.

Snowball Edge Storage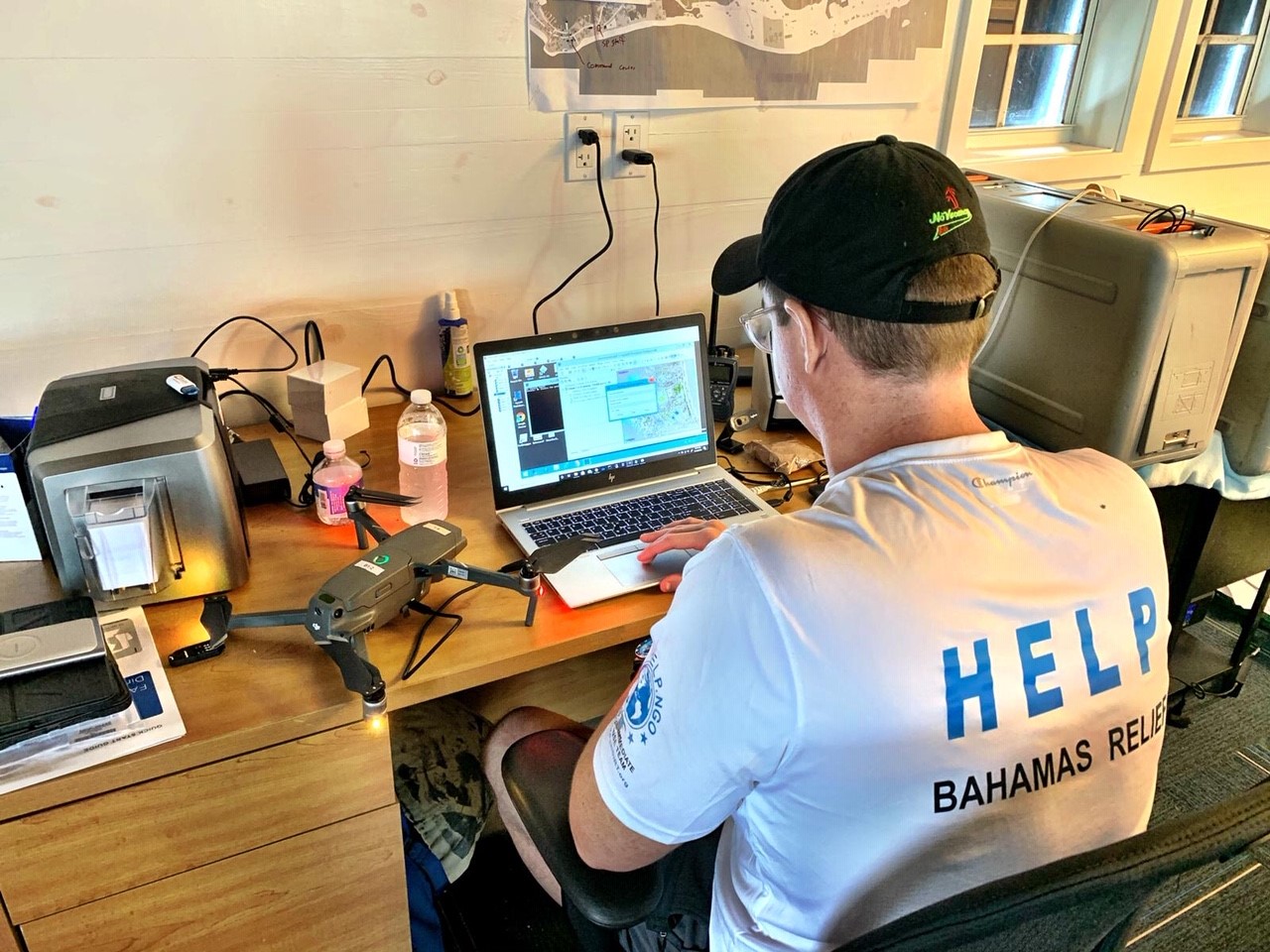 Usage Scenario
Aggregate and process data in edge locations, then transfer to Amazon Web Services.

Customer Examples
Media and entertainment, drone operators, and other content creators use Snowball to aggregate content from cameras on movie sets and photo shoots, encode that content, and migrate the data to Amazon S3.

Use cases
Cloud data migration
Shifting an application to the cloud? Shutting off a storage array, or closing a data center? If you have large quantities of data you need to migrate into Amazon Web Services, offline data transfer with Amazon Snowball can overcome the challenge of limited bandwidth, and avoid the need to lease additional bandwidth. It also makes logistics simpler with automatic E Ink shipping labels.

Content distribution
Many industries require secure distribution of content. Airlines, VFX houses, studios, banks, hospitals, and even sports teams need to move media files for viewing, rendering, processing, and analysis. Use Amazon Snowball devices if you regularly receive or share large amounts of data with clients, customers, or partners. Snowball devices can be sent directly from Amazon Web Services to client or customer locations.

Tactical Edge Computing
Public sector organizations responsible for defense, public safety, disaster response, and other missions increasingly require data collection from cameras, sensors, or drones. Collection and even some processing has to happen where these critical teams operate – in the field, under variable conditions. Amazon Snowball's powerful computing, flexible storage, security, and ruggedization helps tactical teams focus on the mission, and not on setting up and moving around storage racks.

Machine learning
With Amazon Snowball, you can deploy and run machine learning models, such as document classification and image labeling, directly on the device to tune processes, improve efficiency and productivity, and even anticipate model failures. Additionally, Snowball devices can be used to transport data from remote or mobile locations to Amazon Web Services for in-cloud machine learning.

Manufacturing
On-site factory locations use Amazon Snowball for manufacturing data collection and analysis to tune processes and improve safety, efficiency, productivity, and even anticipate failure. And over time, this data arrives back in Amazon Web Services for analytics on a large scale that can highlight meaningful trends or patterns.

Remote locations with simple data
Amazon Snowball is ideal for remote applications that benefit from pre-processing, such as image tagging, validation, compression, or organization. Collect the data, get quick results and/or prepare it in advance for your cloud analytics application. Then, ship it back to Amazon Web Services.

Intended Usage and Restrictions
Close
Hotline Contact Us
Close
Hotline Contact Us