Successful Cases of Amazon Web Services Customers
Active customers, including those from Swire Coca-Cola to Liulishuo, are using Amazon Web Services Cloud solutions to realize flexibility, scalability and reliability.
"With Amazon Web Services for one-time and comprehensive cloud access, we can expand the direct service objects of IT systems from tens of thousands of business representatives to millions of customers, and even to hundreds of millions of consumers to realize digital transformation. "

—— Li Ke, Cloud Service & Operation Director of Swire Coca Cola Co., Ltd.
"Amazon Web Services cloud platform provides powerful data processing capabilities, all-dimensional security and support for open-sourcing and partner solutions, enabling us to quickly build an IT system with high security, high availability and elastic scalability, in order to achieve optimal integration of IT systems and business systems, making Shinho a real digital-driven enterprise. "

—— Guo Qingyi, Director of IT and Management Department of Shinho
"The rich functions and modular structure of Amazon Web Services Cloud services allow us to quickly and easily build a hybrid cloud architecture that can quickly meet business needs while also saving costs. "

—— Fan Ruohan, Senior Vice President and Director of Research Institute of Oriental Pearl Group Co., Ltd.
Quick response to business requirements
Reducing operation and maintenance complexity of the underlying architecture
Expanse and deploy the resources flexibly
Swire Coca-Cola selected Amazon Web Services, shut down its data center and gained full access to the cloud.
More information
Support Customer Innovation
Engineered for Demanding Requirements
Security
Comprehensive security capabilities to satisfy demanding requirements.
Compliance
Rich controls, auditing and broad security accreditations.
Hybrid
Build hybrid architectures that extend your on-premises infrastructure to the Cloud.
Scalability
Access as much or as little as you need, and scale up and down as required with only a few minutes notice.
More from Amazon Web Services Customers
Discover what customers are doing with Amazon Web Services today

Discussion by innovative cloud application leaders today on their successful strategies.

Leading startups around the world are using Amazon Web Services, from Airbnb to Zocdoc.

Get Started
Companies of all sizes in all sectors and industries are using Amazon Web Services to transform their daily businesses. Contact our experts and embark on your Amazon Web Services cloud journey immediately.
Canaan is an Internet company engaged in independent R&D of AI chips and providing high-performance computing services. By transferring the chip design workload to Amazon Web Services, Canaan's chip designing progress has been significantly improved. And the project cycle is more predictable. Also, more than 30% of the comprehensive cost has been saved.
Choose the cloud provider with proven experience in manufacturing operations
Swire Coca Cola closed its self-established data center and migrated all its applications to Amazon Web Services, so as to improve the operational flexibility of the enterprise and start a comprehensive digital transformation.

With Amazon Web Services, DW has realized unified global IT architecture deployment and resource collaboration. An O&M team with 14 members can support DW group's IT applications across 4 cities of Beijing, Ningxia, Singapore and Tokyo.
Born from Retail, Built for Retailers
With Amazon Web Services Cloud service, Microfun greatly improves the stability of system, reduces the O&M cost and fully guarantees secure and reliable operation of gaming business.
Behind great games, there's game tech.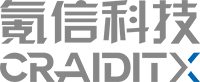 By integrating Amazon S3 into its products, CraiditX has completed the development and deployment of its core product X-Behavior in just 1 month.
Less cost. More resiliency.
With Amazon Web Services, Shaanxi University of Science and Technology has got an excellent solution for its campus master station, administrative affairs system and all-purpose card hot standby database, which greatly reduce IT cost and expenditure and pressure on operation and maintenance.
Help you explore approaches to change remote learning and work
With Amazon Aurora, JOINTOWN has easily realized the separation of reading and writing of the database and expansion on-demand with the needs of peak traffic satisfied in time and the overall database performance improved by 5 times.
From benchtop to bedside, innovate faster to improve patient outcomes and lower costs
With Amazon Web Services, the Oriental Pearl Radio & TV Tower has built a hybrid cloud architecture connected to existing data centers and its own servers, rapidly deployed cloud-based big data systems and connected the online and offline businesses.
From content creation to distribution, purpose-built media solutions so you can move faster, smarter, and more efficiently