Amazon GameLift
Features
Amazon GameLift supports all major game engines, including Amazon Lumberyard, Unreal Engine, Unity, and custom C# and C++ game engines.
Feature Update Now Available in Preview
Amazon GameLift FleetIQ
Launch dedicated, low-cost game servers with the flexibility to adopt the cloud with your own tools at your own pace.
This update to GameLift FleetIQ greatly enhances the flexibility in how you can adopt and use GameLift. Last year we asked customers what would make GameLift an even better alternative to on-prem deployments. Cost-savings and low latency were already a given—but increased flexibility enabling you to use existing tools was a common theme. Now, you can onboard server workloads to the cloud without GameLift's server management layer and independent of adopting any other managed GameLift features. Save on cost, speed your time to market, and deliver a reliable player experience. Read the announcement in the blog »
UP TO 70% COST-SAVINGS
Save up to 70% compared to existing on-premises deployments by using FleetIQ's algorithm that puts low-cost Spot instances into your own AWS account. FleetIQ monitors in real-time and predicts which Spot instances are best suited to host new sessions, so you get the same cost-savings while continuing to direct players onto instances less likely to have game session interruptions.
Flexibility
Access GameLift FleetIQ independent of other GameLift features. Use your existing tools and software without GameLift's game server management layer and gradually move live games to the cloud, partially or completely, with all the benefits of EC2 Spot instances and GameLift FleetIQ's session reliability management. Since instances run in your account, you also have the flexibility to use containers or integrate instances with other AWS services such as AWS Shield and Amazon Elastic Container Service.
Availability
GameLift, along with this update, is available in 40 instance types and 15 regions so that you can pick the instance type and geography that is best for your game. Public regions include: London, Ireland, Seoul, Mumbai, Oregon, Northern California, Northern Virginia, Ohio, Canada, Sao Paulo, Frankfurt, Singapore, Tokyo, Sydney and AWS China (Beijing) region, operated by Sinnet.
"Amazon GameLift together with Spot instances allowed us to accelerate the launch of Tacticool and reduce costs. We've experienced a 0.00004% game session interruption rate with over 18M game sessions, enabling us to maintain a great player experience and achieve significant savings at the same time."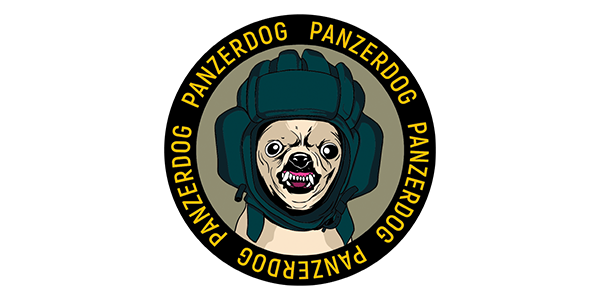 Alexey Sazonov, CEO, Panzerdog
"Ubisoft is committed to enriching players' lives with original and memorable game experiences. On For Honor, using Amazon GameLift cloud game servers enables us to uphold this commitment. With FleetIQ Spot instances, we are able to provide seamless and scalable player experiences with interruption affecting less than one game session out of every million."
Laurent Chouinard, Online Programming Lead, Ubisoft
"At Behaviour Interactive, the player experience comes first. That's why we entrust our dedicated servers for Dead by Daylight to Amazon GameLift. With its FleetIQ Spot instances, we've experienced 0.00033% interruption rates in over 25M game sessions, helping us focus our efforts on bringing new and exciting features to players with very little ongoing infrastructure maintenance."
Fadi Beyrouti, Head of Technology, Behaviour Interactive
Pricing
For a limited time when using GameLift FleetIQ in preview, you will only pay for EC2 instances, any attached EBS volumes, and outgoing bandwidth. General availability for the GameLift FleetIQ update will come later this year with standard GameLift pricing applying at that time. Of course, you can continue to access the full suite of GameLift features (e.g., FlexMatch, integrated FleetIQ, fleet management) as you always have with standard GameLift pricing and terms.

Get Started
We're happy to talk to you about launching dedicated, low-cost game servers with the flexibility to adopt the cloud at your own pace. Complete this form to connect with us.
SERVER MANAGEMENT
Amazon GameLift provisions instances, deploys your game servers onto running instances, load-balances traffic across fleets of game servers, monitors instance and game server health, and replaces unhealthy instances without your intervention.
RELIABLE INFRASTRUCTURE
In China, Amazon GameLift runs within the proven network infrastructure and data centers operated by Amazon's local partner and supported by Amazon's technologies.

AUTOSCALING
Amazon GameLift's autoscaling feature can start one, hundreds, or even thousands of instances simultaneously and stop unused instances in just minutes. You configure the service to automatically scale capacity based on a steady-state percentage target. Amazon GameLift will automatically add or remove capacity as needed, adjusting to fluctuating load patterns to minimizing rapid fluctuations in capacity.

PLAYER MATCHMAKING
Amazon GameLift's FlexMatch capabilities let you match players together based on rules you define. Whether you choose to build your matchmaking based on player skill, latency, or custom criteria, FlexMatch's simple but powerful rules language makes it easy for anyone to quickly create robust player matchmaking. FlexMatch results automatically route into a queue, which can then place the match that best balances player latency and server utilization. Learn more about FlexMatch in our Developer Guide.

REAL-TIME INSIGHTS
The Amazon GameLift management console includes dashboards for monitoring the performance of your game. You can see real-time data on player demand, server capacity and health, CPU and memory utilization, and create operational alarms using Amazon CloudWatch. Amazon GameLift also lets you automatically collect and store game server logs for retrieval and inspection.

CHOOSE FROM 40 INSTANCE TYPES & SIZES
Amazon GameLift offers both On-Demand and Spot instance types. With Spot instances you get the same high-performance hardware as On-Demand instances at savings up to 90%. With all Amazon GameLift instances you have the flexibility to select a configuration of CPU, memory, and networking capacity that is optimal for your game. And all Amazon GameLift instances come with Enhanced Networking, which provides significantly higher packet per second (PPS) performance, lower network jitter, and lower latencies.

DDOS PROTECTION
Amazon GameLift is designed to safeguard your game servers from frequently occurring network and transport layer distributed denial of service (DDoS) attacks. You can also configure the service to autoscale server capacity to absorb DDoS attacks without taking your players offline.

PAY AS YOU GO
Amazon GameLift includes everything you need to run your dedicated game servers in the cloud – a high-performance virtual machine, SSD-based storage, fast data transfer to the Internet – on demand without monthly commitments. You only pay for the resources you actually use.

Realtime Game Servers
---
Networking Stack
GameLift Realtime Servers include a network stack, with TCP and UDP networking provided out of the box.

Configure server behavior on the fly
Update server logic in real time by quickly customizing scripts. Add state and choose to execute server logic at regular intervals.

Deep integration with GameLift
Once you've created your game server, scale to millions with Amazon GameLift and realize the benefits of running dedicated servers like minimized lag, reduced cheating, and improved stability.