Healthcare & Life Sciences Case Studies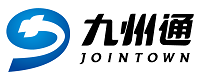 With Amazon Web Services Cloud services, Jointown has lowered the total ownership cost of the database by 50%, and reduced the overtime hours of operation and maintenance employees by more than 11 days per month. As one of the few enterprises owning national network in the pharmaceutical field of China, Jointown has achieved an annual sales revenue of CNY 100 billion, including the current annual revenue of about CNY 10 billion from B2B business, which grows by more than 30% yearly and is an important business growth point of Jointown.

With Amazon Web Services, Shulan Health has realized rapid business innovation with a low IT investment. In the process of hosting a new hospital, Shulan Health can bring its business system online in only one month. Shulan Health is a high-end private medical group founded by an academician team, integrating medical treatment, teaching, scientific research, prevention and healthcare.