American Commercial Barge Lines (ACBL)
American Commercial Barge Lines (ACBL) operates equipment for transporting cargoes along 7,200 miles of U.S. inland waterways. ACBL uses Amazon AppSync in their infrastructure for service-to-service communication and in their proprietary internal frontend applications.

"Amazon AppSync has allowed us to realize the power of GraphQL without the burden of supporting any server related GraphQL instances. We are using Amazon AppSync as the main backbone interface for our services to other services and frontend applications. Utilizing schemas and custom resolvers has allowed us to easily hide the complexities of getting data from Amazon DynamoDB, Amazon Aurora, Amazon S3, and Amazon Elasticsearch Service from all applications. Amazon AppSync also allows for fine grain access control which reduces the operational burden of managing the security for end points."

Bradley Harrison, Application Development Manager, American Commercial Barge Lines

PureSec
PureSec delivers end-to-end security solutions for serverless applications. PureSec uses Amazon AppSync to provide their customers with real-time updates on the security of their serverless applications.

"We use Amazon AppSync to provide our customers with real-time updates on their Amazon Lambda security posture, all the way through collecting alerts issued by our serverless application firewall and serverless behavioral protection, to displaying those alerts in our serverless dashboard. Amazon AppSync allowed us to create a fully managed GraphQL layer for collecting and displaying security events in real-time. It also enables us to protect enterprise serverless environments by automatically scaling to support the workloads of our customers."

Avi Shulman, VP Technical Evangelism, PureSec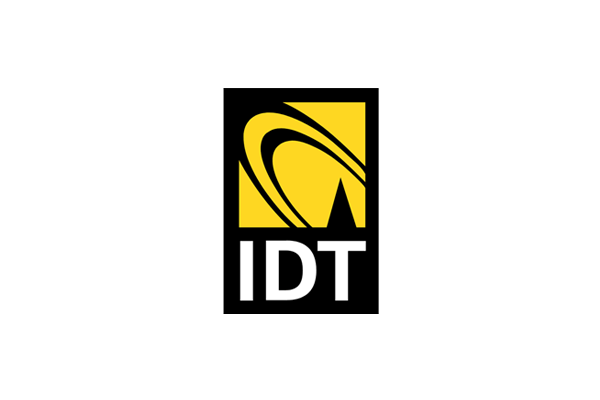 IDT Telecom
IDT Telecom provides communications and payment services to help people stay in touch and share resources around the world. IDT uses Amazon AppSync in their Cryptocurrency, Peer-to-peer wallets, and Money Transfer services such as their BOSS Revolution App.

"Amazon AppSync is an integral part of our architecture that consists of Amazon Lambda, Amazon DynamoDB, Amazon Step Functions, Amazon Cognito, and Amazon Elasticsearch Service, among others. Amazon AppSync has helped us simplify the data flow in our applications, increase the maintainability of our platform, and streamline our release cycle. We can now easily develop and deploy end-to-end services with very little continuous maintenance. This lets us focus on building awesome products for our customers rather than managing complex infrastructure."

Zev Green, Principal Product Manager, IDT Corporation

Arizona State University (ASU)
Arizona State University (ASU) is a top-ranked research university, located in the Greater Phoenix Metropolitan area. ASU uses Amazon AppSync in their real-time mobile chat app, which caters to a student population of over 100K.

"Our entire app from the ground-up revolves around Amazon AppSync and we can seamlessly release new services without needing to stand up new APIs. Amazon AppSync takes care of all the heavy lifting, such as offline data access, data synchronization, and caching for us. We are excited about the future as we continue to expand more and more services monthly for our students knowing that Amazon AppSync will be able to support and scale with us throughout our development journey."

Zohair Zaidi, Manager, Mobile & IoT Development, Arizona State University

Public Good
Public Good is a platform for driving civic engagement such as donations, advocacy, and volunteering through digital media on news outlets and socially conscious brands. Public Good uses Amazon AppSync in their platform to connect news events with engagement activities and display relevant actions to news readers, so they can act on issues at the moment they are inspired.
"Using Amazon AppSync as a GraphQL gateway has helped us reduce the number of server-side API calls made by our client code from a dozen to one or two. We were able to do this without having to maintain another API sever, and we got this up and running with a week's-worth of engineering effort. Amazon AppSync enables our platform to scale with our variable traffic, and it comes in at a much lower cost than implementing our own provider in our application stack."

Michael S. Manley, Chief Technology Officer, Public Good Software, Inc.

Cookpad
Cookpad delivers a community platform for people to share recipe ideas and cooking tips. Cookpad uses Amazon AppSync in their cooking Live app, which allows people to watch live cooking shows delivered by chefs, professional cooks and celebrities, and is available for Android, iOS, and FireTV.
"We use Amazon AppSync for real-time interactions, such as questions, comments, likes, stamps, and viewer count during our live show broadcasts. Amazon AppSync is able to automatically scale to support an audience of thousands of viewers who simultaneously connect at the beginning of the live cooking show and send a high-volume of messages throughout the program."

Shinya Watanabe, CTO, CookpadTV Inc.

Close
Hotline Contact Us
Close
Hotline Contact Us