On Demand Now
Access hundreds of sessions, hear from cloud leaders, and be the first to learn what's new from AWS
Register for free
AWS China (Ningxia) Region Free Tier
New customers who successfully register AWS China region account will be eligible for AWS China (Ningxia) region Free Tier.
Learn More
AWS Blog
AWS China Blog is a Chinese blog portal which provides AWS technical content contributed by global and Chinese local tech writers.
Learn more about blogs, click to read
AWS Webinar Series
The topics cover AWS products and services introduction, industry solutions as well as in-depth technical topics
Learn about recent webinars
AWS Video
AWS China Video is a video portal for creative videos taken by our excellent solution architects and translated global videos.
For the full slate of videos, click to watch
About AWS
In China, a large and growing team of solution architects, customer support technicians, and sales staff are employed to support AWS China (Beijing) Region operated by Sinnet and AWS China (Ningxia) Region operated by NWCD.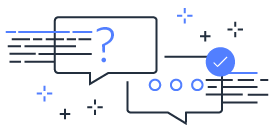 AWS Support
AWS Support helps customers of various sizes and technical abilities to successfully utilize the AWS products and features.

AWS Events & Webinars
AWS hosts a variety of events, both online and in-person: find one for you.

Find. Test. Deploy.
AWS Marketplace is a digital catalog with software listings from independent software vendors that make it easy to find, test and deploy software that runs on AWS.
Learn More
Chose AWS to set industry intelligent example
By using AWS, enhance the efficiency of smart mobility
Engineered for Demanding Requirements
Secure
Comprehensive security capabilities to satisfy demanding requirements.
Compliant
Rich controls, auditing and broad security accreditations.
Hybrid
Build hybrid architectures that extend your on-premises infrastructure to the Cloud.
Scalable
Access as much or as little as you need, and scale up and down as required with only a few minutes notice.
Contact Us by Hotline
1010 0766 AWS China (Beijing) Region Operated By Sinnet
1010 0966 AWS China (Ningxia) Region Operated By NWCD