The AWS EdStart program provides EdTech startups with resources to quickly get started on AWS – including AWS Promotional Credits and access to training and support. AWS EdStart is a global community of like-minded people and companies that are solving complex educational problems.

Not ready to apply to be an AWS EdStart Member? Learn about the AWS EdStart Innovators Tier »
AWS EdStart Members Tier benefits
Select marketing
opportunities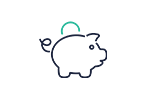 AWS EdStart Members Tier application criteria
Applicant organization must have been founded within the past five years
Applicant organization's annual revenues not to exceed $10M USD
Application must demonstrate an innovative solution for students, teachers, or administrators that addresses a current or future challenge
Applicant organization must have a mission to solve problems within the field of education
Applicant organization must currently be working with education stakeholders to establish validity
If approved, applicant organization may be required to execute an Amazon Marketing Authorization and Release form and have the ability to disseminate references for their work publicly via papers, events, or other public relations activities; requirements are based on regional restrictions

Application process
Please complete the AWS EdStart Application Interest Form and submit your application to be considered for participation in the AWS EdStart program. Once complete, email your application to the AWS EdStart Team alias listed at the top of the application. Award criteria includes but is not limited to: the impact of the project; use of AWS services; and the ability to reference the work publicly via papers, events, or public relations activities. Credit award amounts will vary based on the content provided in the proposal and eligibility.
Approved applicants will be notified by email, usually within ten business days. The information you provide in this application is subject to the Privacy Policy for AWS (Beijing Region) and Privacy Policy for AWS (Ningxia Region). Your use of AWS services in connection with your participation in the AWS EdStart program is subject to the Sinnet Customer Agreement for AWS (Beijing Region) and NWCD Customer Agreement for AWS (Ningxia Region) (or other agreement governing your use of AWS services).
Any use of AWS Promotional Credits in connection with your participation in the AWS EdStart program is subject to the AWS Promotional Credit Terms and Conditions. If your application is approved, the issued AWS Promotional Credits will be valid for up to one year or until the AWS Promotional Credits have been fully utilized. Organizations that receive AWS Promotional Credits through AWS EdStart may apply for future AWS Promotional Credits. Recipients are eligible for a maximum of two awards in one calendar year (up to the AWS Promotional Credits maximum threshold).
Startups previously issued AWS Promotional Credits may not be eligible to receive additional credits.

Exact credit eligibility amount varies by the organization through which you apply.

Applicants that use AWS Global region service must visit https://aws.amazon.com/education/edstart/ for more information and to access the application.

Please contact us for more information.
Would you like to receive updates about AWS EdStart Members, news, and events from AWS?
Sign up to stay up to date on what's new with AWS EdStart.